The consumer market has evolved over the years especially with its payment options. From accepting cash as the only means of payment to accepting bank transfers to using POS services and now to the phase of buy now, pay later in E-commerce.
Who would have thought that the phrase "no credit today, come tomorrow" can inspire a time-changing innovation where customers can buy whatever they need all on credit without the fear of not being able to pay back.
The Buy now, pay later payment option has been available for many years. You have probably heard it as shop now, pay later, installment payment, pay in 4 months, pay small small, pay at your convenience, and many more. Whichever term you've heard of, they all mean the same thing – you are simply buying and paying later.
The duration at which customers payback is dependent on the policy of the company. However, customers are not paying you back, you get paid in full while customers pay the financial organization later at their best duration.
Here at CredPal, customers have the opportunity to spread their payment within 2-6 months.
Reasons to add Buy Now, Pay Later to your E-commerce business
Have you heard so much about this payment option but you are not clear about how it works and still have doubts? Here are reasons you can consider adding the buy now, pay later option to your business.
1. Easy to merge to your website
Once you have signed up on CredPal, which we have explained in this article, the buy now, pay later payment is easy to integrate into your website, if you have one. That way your customers that shop on the website are aware that you are accepting such a payment option which makes it easy to shop for customers who would prefer the payment option.
2. You get paid in full while your customer pays in installments
We've had to clear the doubts of some of our merchants who ask what happens to a customer when they default or refuse to pay them back. Your customers are not paying you in installment, they are paying us back in installment. You get paid in full as soon as an order is confirmed from the customer's end.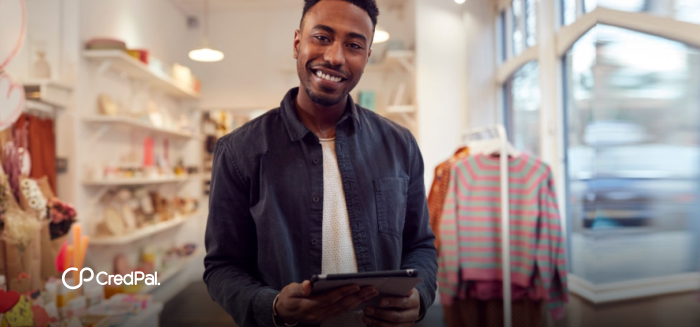 3. Flexible payment structure
Your customers enjoy a flexible payment structure that doesn't pressure their accounts. They can buy from you, spread their payment, and still sort their other needs. CredPal allows your customers to spread their payment over 6 months with a breakdown of what they're expected to pay back every month.
4. Convert new customers
Acquiring customers might be easy with the help of a great SEO strategy and social media ads but converting these customers to make sales requires another strategy of flexible payment option. You never know the customers whose preferred payment option would be to split payment, having a payment structure like this, helps to convert these sets of customers.
5. Increases customers Lifetime value (CLV)
A customer's lifetime value is the total amount a customer spends at your store as a customer. When customers realize that they can buy from you and pay later, it helps them to continue to buy from you because there is a payment option that can help them buy from you while still meeting their other needs.
The buy now, pay later payment option is now one of the most acceptable payment options in and outside Africa. If you are convinced enough and you are willing to accept CredPal as a payment option for your customers to buy and spread their payment, then you should sign up now.
Read Also: How CredPal has become the go-to for Buy Now Pay Later payment option.