If you are an online shopper or internet user, you would have probably heard of Buy Now, Pay Later (BNPL). It is a payment option that allows customers to pay for an item in installments. It can otherwise be defined as an option that allows a person to buy things on credit and pay for them over time. No doubt buy now, pay later is becoming more popular. But is it safe to say that anyone can be approved of BNPL even with a bad credit history? Let's find out.
What is credit history?
Credit history can be defined as a record of a borrower's responsible repayment of debts. A credit report on the other hand is a record of the borrower's credit history from a number of sources. Including banks, credit card companies, collection agencies and governments.
Can you be approved of BNPL with a bad credit history?
Because a credit history is a reflection of how well you've handled credit in the past, It definitely plays a role in getting approved to use buy now pay later one way or another. Although It can also be hard to say you will be completely written off because of this.  The chances of being accepted solely depends on conditions given by the service provider. 
Options to consider if you have a bad credit history
We recognize that not all customers will have a good credit history and so we give you the option of rebuilding your credit reputation with our secured credit card. Our Secured credit card is a card that helps you to build your credit reputation and gives you access to unlock our buy now, pay later services, which also makes it easier for you to access loans in the future.
  How does the secured credit card work? 
First off, you would have to deposit cash collateral of a minimum of N10,000. This will then help you to unlock CredPal's credit card of the same value. After which you can then use the funds in your credit card and repay monthly for a period of 4 months. It is also important to note we would report your monthly repayment to the credit bureau to rebuild your credit score. After 4 months, your credit reputation will be rebuilt and you can access credit facilities easily from financial institutions.
Device Financing
Another option to consider if you have a bad credit history is device financing. Device financing is a way of spreading out payment for the purchase of a mobile device. We have introduced a plan that allows customers to get a phone instantly while spreading the cost in up to 6 months. You do not need to go through a thorough credit application process. All you need is to make a 40% down payment, fill out basic information and get your phone immediately.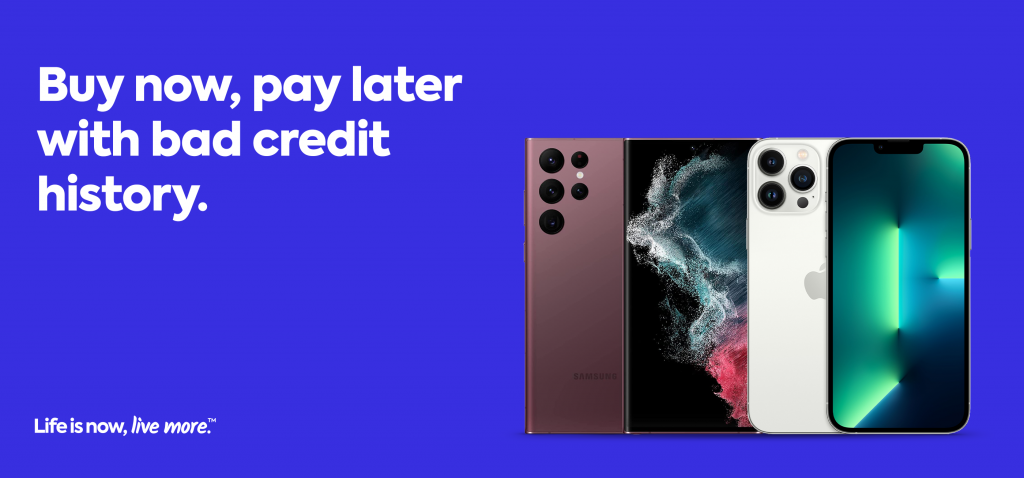 How to get started
If you want to give this a try. Head over to gomobile.ng, select your preferred device and add to cart. Make a 40% down payment, and get your phone instantly with no hassle.
In conclusion, as much as having a bad credit history isn't a deal breaker, it is also important to ensure that you take preventative measures to avoid a bad credit history. Because nothing beats having a clean record.