Credit cards are created to help us meet our needs and make small-ticket purchases when they are urgent. This means that we do not have to worry about running into debt that might take forever to repay, we also don't have to keep asking our loved ones for financial help when we can get them ourselves with a credit card.
There are so many things you can use your credit card to purchase. We will highlight 10 of them in this article. This is to enlighten you and also to debunk the misconception that you can only perform a few transactions with your credit card. The truth is you can use your CredPal credit card on all payment platforms that accept MasterCard and Visa cards.
1. Appliances and Electronics
One of the many things you can purchase with your credit card is electrical appliances like your refrigerator, microwave, gas cooker, electric iron, and other appliances. You might be wondering if this is possible, it is actually possible if your credit limit is enough to get them. This also helps increase your credit score when you buy big things with your credit card. There are some merchants that have partnered with CredPal and when you patronize these merchants, you get discounts and cashback. These are ways CredPal rewards you for using your credit card.
2. Online purchases
We are now living in the technology age where we do not have to go to malls to get things done. You can conveniently sit in the comfort of your home to shop and get it delivered to you. Using your credit card for online purchases is one of the safest things you can do. When making a purchase online with your credit card, your information is processed through an encrypted channel to the payment processor that handles the transactions. This helps protect your credit card information from cybercrimes.
3. Home Repairs
In as much as some of the engineers or artisans that come for home repair like to be paid in cash, a lot of them are also open to being paid via bank transfer. This helps you to get your credit card to work. We have created a transfer feature on the dashboard, which allows you to transfer funds from your credit card limit to your commercial bank account. So you can fix your generator, refill your gas, house painting, tiling your room, etc. You can do all these and pay with your credit card.
4. Cable TV subscription
Days of going to a physical office to pay for your cable tv subscription are over. You can now do that with your credit card. Be it GOtv, DStv, or StarTimes, you can pay with your credit card and worry less about getting disconnected when your subscription is over. You can also use your credit card to renew your Netflix subscription, it is safe, easy, and reliable.
5. Ride-Hailing Services
We have several ride-hailing apps in Nigeria that have come to save us from jumping a bus or bike to get to our destination especially when the destination requires us to look our best. Imagine jumping a bus after you have slayed for that particular owambe? that can't happen and that is why you can use your credit card to pay for your rides to your occasion. Be it Oga Taxi, Bolt, or Uber, plenty waka, you can pay with your credit card and not worry about having your makeup gone or shirt stained before getting to your location.
6. Gasoline
Fuel stations are also a good place to use your credit card.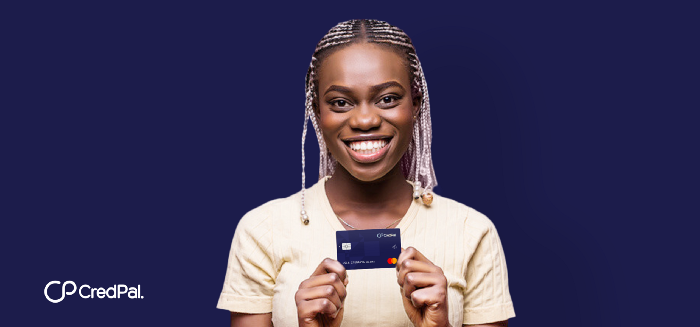 7. Meals at Restaurants
Sometimes we get tired of the usual "mama put" that we want to eat out and enjoy the luxury of being spoilt. CredPal credit card can spoil you whenever you are in that mood. You can also decide to have a weekend getaway with your loved ones while you allow your CredPal credit card to do the spending.
8. Travels
Credit cards are not limited to restaurants or home repairs alone, you can also use your credit card to buy your airline tickets, train tickets, etc. You can also use your credit card to pay for your hotel accommodation.
9. Medical bills
Your credit card can also be a pass to your medical appointments with your doctor. Although, you cannot use your credit card to pay huge medical bills like a heart transplant, intestine transplant, etc. However, you can use your credit card to pay for drugs, dental appointments, change your glasses or lens, conduct a blood test, etc.
10. Tuition
As an adult, one of the things you can't run from is bills. Bills will keep piling up and one of the planned bills is tuition. May be personal or for the children. You do not have to work yourself up thinking of how to pay your child's bill when you still have other bills to pay or that particular course you want to start to polish your skills. Your CredPal credit card can fix this.
Credit cards can serve as a pass to some of our needs. With all the things you can use your credit card to buy as listed above, it is advisable to use your credit card like your debit card, and use your debit card as your credit card. What this means is, rather than use your debit card to make purchases, you should use your credit card instead.
Then when it is time to make your repayment, you can then use your debit card to pay for all you have spent on your credit card with the accrued interest. This helps increase your credit score and you get rewards like cash backs and discounts. Do not restrict your credit card!